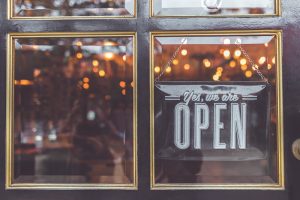 As we begin to navigate this next chapter together, we are here to support and serve our patients in any way we can. We realize that quarantine may have taken its toll on your skin, and we are proud to provide services that will help rejuvenate your skin, confidence, and overall wellbeing. Here are some of our services that can help you feel your best again!
Botox and Dysport
Botox
If you're looking for a way to refresh your face and erase signs of aging and stress, Botox may be the solution for you. Different from facial fillers, Botox relaxes tense muscles that cause wrinkles and defined expression lines. When done by a board-certified dermatologist, Botox safely and effectively diminishes wrinkles and fine lines while leaving you with a natural more youthful appearance.
Patients often seek Botox treatment to eliminate the appearance of forehead lines, crow's feet, frown lines, neckbands, lines around the corners of the mouth, and under-eye wrinkles.
How does Botox work?
Botulinum Toxin A, the scientific name for Botox, provides a buffer to neurotransmitters within the injected muscles, lessening the signal to contract. This releases wrinkles and folds around the injection sites.
The full effects of Botox can take 2-14 days to fully develop and can last up to 6 months. Patients may resume all normal activities immediately after treatment but should avoid touching the treated area and strenuous activities for at least two hours.
Common side effects, as with all injectable products, include swelling, bruising, bleeding, and itching at the injection site. Most side effects resolve themselves naturally within 24 hours.
Dysport®
Dysport® is an FDA-approved purified neurotoxin prescription injection that is primarily used to treat moderate to severe frown lines. To effectively minimize the appearance of frown lines between your eyebrows, Dysport uses a purified formula of the Botulinum Toxin, which weakens the muscles in the targeted area. Dysport® is incredibly effective which is why it is frequently used to enhance other parts of the face.
How long does Dysport® last?
Dysport® lasts anywhere from three to four months and usually takes up to seven days to take effect. The lifespan and effectiveness of Dysport® primarily depend on your physiological makeup, which is why we recommend consulting with us before beginning treatment.
Photofacials/IPL Treatment
Photofacials use light to diminish the appearance of broken blood vessels, redness caused by rosacea, and pigmentation caused by sun damage. The special light used ensures that patients have no downtime and usually only require a single session.
The IPL treatment specifically targets problem areas while leaving healthy skin alone. This procedure should only be performed under the supervision of a board-certified dermatologist, to ensure the efficacy and safety of the procedure.
With no downtime, you'll be back to all normal activities immediately. It is one of the most effective skin pigmentation treatments available today.
Skin Tightening
As the name suggests, skin tightening is the process of tightening loose skin on the face, neck, and body through cosmetic procedures. Skin tightening can be used to reduce the effects of aging, promote firmer skin, and restore youthfulness. These treatments can be done in our office, and often, with little to no local anesthesia or numbing cream needed.
To begin, we will identify the best cosmetic skin tightening solution for you depending on the targeted area and your desired result. Many skin tightening treatments require no downtime, while the downtime for some more severe procedures such as surgical skin tightening may vary.
Dermal Fillers
Dermal fillers are safe, gel-like injectable substances that smooth deep creases, fine lines, and wrinkles to rejuvenate your skin and restore volume and fullness to your face.
Dermal fillers can be used to enhance your lips, fill your cheeks, straighten out your jawline, and soften grooves underneath your eyes. It is a popular option in cosmetic treatments used to reduce the visible effects of aging. Dermal fillers do not physically fill in wrinkles but rather add volume to the desired area in order to reduce the appearance of wrinkles in your skin.
Typically, most FDA-approved dermal fillers are also infused with lidocaine to help minimize discomfort during and after treatment. Injecting cosmetic dermal fillers only takes a short amount of time to complete, and most patients are able to return to their normal activities immediately after treatment.
FDA-approved dermal fillers can last between six to twelve months before fading and requiring another injection. The lifespan and overall effectiveness of your dermal filler treatment depend on your physiological makeup which will be discussed during your initial consultation.
CoolSculpting
CoolSculpting is an FDA approved non-invasive fat reduction procedure that eliminates fat cells through a process known as cryolipolysis, in which stubborn cells are frozen to death. CoolSculpting gives long term results while naturally eliminating the dead fat cells from your body within a few months.
The number of fat cells a person has is set during childhood and adolescence and can vary from person to person. When you start to gain weight, those fat cells expand which causes your waistline, hips, thighs, and other areas to expand. A healthy diet and exercise cause these cells to shrink and give you a slimmer shape, but it only changes the size of the cells and does not eliminate them.
Coolsculpting is a form of cold therapy that destroys fat cells safely and in a non-invasive manner. Fat cells don't like the cold and at a certain temperature will freeze and die off. Your body will then naturally break down the cells through the metabolic process over a few months, leaving you with a more toned and finely sculpted area.
If you have questions about our services or if you would like to schedule an appointment, we encourage you to give us Dermgroup NYC a call today. We would love to help find the right treatment to help meet your goals!