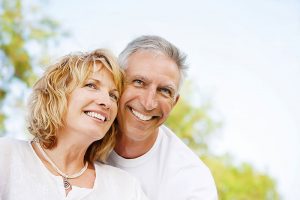 Excess sunlight causes the majority of the visible signs of aging such as wrinkles and brown spots on our skin. These brown spots are the result of exposure to the sun's ultraviolet rays, and range in color from light brown to red or black. As we age, it becomes more difficult for our skin to recover from sun exposure, and age spots are very common for people over 40. Age spots can appear on the face and on the back of the hands. The spots – also called lentigines, lentigos or liver spots – are sharply defined, rounded, brown or black, flat patches of skin.
At DermGroupNYC we see sun spots almost every day. Usually our dermatologists can tell just by looking at them if yours are indeed sun spots. When in doubt, however, your dermatologist may take a small sample of the skin and send it to a lab for confirmation. To take the sample in the office, your dermatology doctor first numbs the area and then shaves off a tiny sample. It takes less than a minute, and you won't need more than a Band-Aid when you leave.
If you feel that age spots are telling people you're past your prime, you may be able to fade those spots significantly. Sometimes, you can even get rid of them.
Before you treat age spots, however, you should know a few facts. These facts can protect your health and help you to get the best results.
Age spots can be improved with topical creams and can be treated with lasers. DermGroupNYC has several laser and light devices that safely and effectively treat sun and age spots.
There are two types of treatments for age spots: creams and lotions, and procedures. For procedures you have various options which include laser therapy and chemical peels, tend to work faster.
While you're still young, stay out of the sun to prevent sun spots. Wear at least SPF 30 sunscreen, as well as protective clothing. And once you do develop sun spots and go through any kind of treatment, it's even more important that you follow the directions of your dermatologist and protect your skin.
You should have any skin discoloration evaluated by your DermGroupNYC dermatologist.
Frequently Asked Questions
How do I know if I have an age spot or if it's something else?
Age spots are small, darkened areas of skin. They can range in size from freckle-sized dots to half-inch patches, and sometimes several of them can clump together to make them look even larger. These spots are just slightly darker than your natural skin, and they're flat. Age spots most frequently appear in areas of your skin that are exposed to the sun more often, like your face, neck, chest, arms, and hands. Ultimately, if there's something on your skin and you don't know what it is (especially if it's new or changed), it's important to visit a qualified dermatology professional like our dermatologists and specialized physician assistants at DAA to ensure that it isn't a risk to your health.
What is the size of these age spots?
Age spots are different in size and range from size of a freckle to about 10 millimeters. Sometimes they gather in group together, making them larger and more noticeable.
What should I do if I have age spots?
While they do indicate that your skin has sustained sun damage, age spots themselves are not a medical issue that requires treatment. Most of our patients do want to have them removed for cosmetic reasons, though, and we offer a number of treatments for this purpose, including:
Laser skin resurfacing procedures like those provided with CO2 and erbium lasers
Fractionated laser skin resurfacing like DOT™ Therapy and Fraxel® (which also provide scar reduction, skin tightening, and other benefits)
Chemical peels
Non-ablative laser treatments like PicoSure® facial rejuvenation, Lumecca®, and phototherapy
Microdermabrasion or the more advanced version called SilkPeel® Dermalinfusion®
Like any other sign of aging, age spots don't pop up overnight. They develop slowly over a number of years, and this is great news for patients because it means you can use minimally invasive skin care treatments to stay on top of them as they appear.
We Can Help You
Call us to schedule your appointment today at (212) 673-5633 or visit us at one of our conveniently located New York offices to learn more about our extensive line of cosmetic dermatology procedures and how they could transform your appearance.