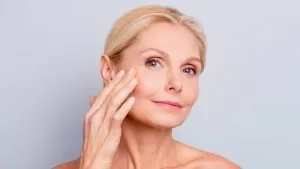 Neck Rejuvenation
A neck lift is performed surgically to restore a neck to a more youthful condition and appearance. Removing excess fat, sagging and excess skin and tightening relaxed muscles can rejuvenate an aging neck rejuvenated to look years younger. Neck lift surgery is most often done in tandem with a facelift to achieve a harmonious, balanced, younger, more natural look.
Combination of neck lift and neck liposuction can be performed to tighten the neck, reduce the volume of the neck that tends to give the appearance of a double chin and to smooth out the lines and wrinkles that are visible as the early signs of aging.
Neck rejuvenation procedures are very common, and Doctor Omar Torres will assess and advise you on what you may require to achieve the look you are after. Often the neck rejuvenation procedures can be combined with facelift surgery.
Neck lifts are a surgical option to improve the appearance of the neck. Results are typically long-lasting. There are two primary types of neck lifts:
Cervicoplasty: In this procedure, excess skin is surgically removed from the neck.
Before the procedure, Doctor Torres will review the patient's medical history and conduct a physical exam. This is the time for the patient and Doctor Torres to discuss his/her expectations, potential risks and outcomes of the procedure. It's important for the patient to have a realistic expectation for the outcome of the procedure.
A neck lift can restore the appearance of taut, supple and relatively line-free skin on the neck. It's a good option for people who have lost a great deal of weight and have loose-hanging neck skin with little elasticity.
Neck lift candidates should be in good physical, mental and emotional condition and have realistic expectations. Patients with chronic health conditions and allergies to anesthesia are not good candidates.
Neck surgery is performed under local anesthetic and does not require any drains or bulky bandages. Most procedures are done on an outpatient basis. It's a good idea to have someone to drive you home. Most patients experience tightness, soreness and pain following surgery. Painkillers are usually prescribed.
Frequently Asked Questions
Will I have scars after my neck lift?
Because Doctor Torres employs state of the art instruments and advanced techniques, he can minimize visual scars. All incisions leave scars, but his incisions are very tiny, are well hidden and fade over time into invisible thread lines. The incisions for a neck lift are carefully hidden under the chin and behind the ears.
How will I need to prepare for neck lift surgery?
To prepare for the surgery, patients will be asked to avoid any medications or beverages that could thin the blood and increase the risk of bleeding, including alcohol, aspirin, ibuprofen, and certain herbal supplements and vitamins. During the initial consultation, it's important to list all current medications, including both prescription and over-the-counter products. Additionally, we will ask that individuals refrain from smoking for at least three months prior to the operation, as this habit can slow healing.
How long will I be recovering?
Most patients take about a week off from work and regular activities. Bruises, tightness, numbness, and swelling may continue beyond this point, but these effects should fade with time. You may wear makeup to cover the signs of the surgery, unless Doctor Torres suggests otherwise. You should also avoid strenuous activity for about a month. Everyone heals at a different rate, and you should listen to your body to help determine when you're ready to resume your routine.
We Can Help You
Call us to schedule your appointment today at (212) 673-5633 or visit us at one of our conveniently located New York offices to learn more about our extensive line of cosmetic dermatology procedures and how they could transform your appearance.