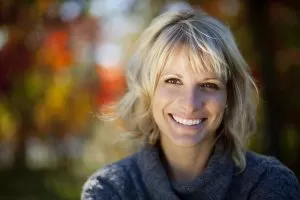 Wrinkles are creases, folds or ridges that form on the surface of the skin most commonly with age. As we get older, inevitable results of the natural aging process cause noticeable changes to our faces and bodies. Skin gets thinner and drier and loses elasticity that was once beneficial for maintaining a youthful appearance.
While wrinkles are a common development from aging and the genetic makeup of your skin's features and structure, it is not solely reserved for the older generation but also the younger. Factors such as too much sun exposure and lifestyle habits, like smoking or not using protective sunscreen, increase the early development of wrinkles. There may not be a way to stop wrinkles from developing, but there are preventative skin routines that can decrease deeper wrinkle development and an array of treatments for enhancing a wrinkle-free appearance.
At DermgroupNYC, we provide a variety of procedures to force time to take a breather and help you look as young as you feel. Dr. Omar Torres offers several Wrinkle Treatment Options such as DOT Therapy SmartXide Laser, Fraxel® Laser Treatment, Botox®, Dysport® Cosmetic, Chemical Peels, and Ultherapy® Skin Tightening.
Frequently Asked Questions
What causes wrinkles?
There are many factors that contribute to the onset of wrinkles.
The following are the most significant:
Aging
Facial muscle contractions
Sun damage
Smoking
What treatments and procedures are available for wrinkles?
There are several medical (topical medicines and creams) and many invasive techniques available for ameliorating wrinkled skin. They are all effective to the degree that they change the nature of aging collagen, they stretch the skin, fill in the depressions in the skin, or they paralyze muscles that cause the skin to crease.
They include both medical and surgical methods:
Laser, light source and radio frequency treatments
Dysport (Botulinum toxin)
Chemical peel
Dermabrasion
Facelift
Microdermabrasion
Soft tissue fillers
Skin tightening
What are the surgical procedures available to correct wrinkles?
A variety of skin-resurfacing techniques, injectables, fillers and surgical procedures are available to smooth out wrinkles. Each has its own set of potential results and side effects. Some studies indicate that a combination of treatments may yield the most satisfying results.

We Can Help You
Call us to schedule your appointment today at (212) 673-5633 or visit us at one of our conveniently located New York offices to learn more about our extensive line of cosmetic dermatology procedures and how they could transform your appearance.